Houston Rape and Mental Health Crisis Lines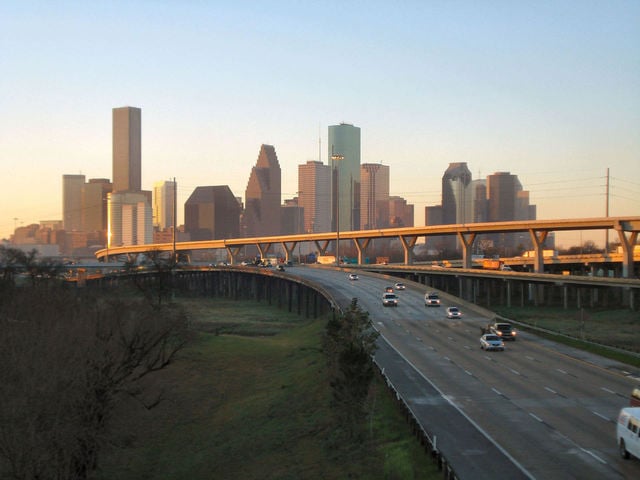 This is a list of Houston crisis lines. In cases of immediate danger call 911. If you are having suicidal thoughts, then call the national suicide hotline at 1-800-273-TALK (1-800-273-8255).
For mental health services, call:
Crisis Intervention Houston 832-416-1177
Disaster Distress Hotline 1-800-985-5990. Txt 66746 to connect w/a LCSW
---
Crisis Intervention of Houston, Inc. is a 501c3 nonprofit organization with the sole mission to help people in crisis. We operate free, confidential, anonymous crisis and suicide prevention counseling, 24 hours a day, seven days a week.

We offer the only Survivor of Suicide Support Group serving Houston/Harris County and immediate surrounding counties. We are available to provide presentations and suicide prevention education on a limited basis. We provide links to resources and other nonprofit organizations that provide other critical suicide prevention services.
5322 West Belfort, Suite 203 Houston, TX 77035
---
NAMI Greater Houston is a 501 (c) (3) not-for-profit organization established in 1988 by a group of dedicated and caring family members of those living with difficult, yet treatable, mental illnesses. In founding NAMI Greater Houston, these family members sought to establish a grassroots organization that would address the increasing need for families and persons affected by mental illness to have a powerful voice in the mental health community.
9401 Southwest Freeway Suite 1234 Houston, TX 77074
---
Memorial Herman Mental Health Crisis Centers
The Memorial Hermann Mental Health Crisis Clinic is an outpatient mental health service provider meant for serve individuals in crisis situations. This clinic also serves individuals unable to follow up with other outpatient providers for their mental health needs. This service is provided regardless of insurance and even if the patient is uninsured.
3033 Gessner Rd, Houston, TX 77043, United States
---
The University of Texas Harris County Psychiatric Center (aka the UTHCPC, Harris County Psychiatric Center or HCPC) is a psychiatric hospital in Harris County, Texas, that caters to the psychiatric and sometimes psychological needs of persons aged 3 and older, diagnosed with schizophrenia, bipolar disorder, depression, disruptive behavior disorders, anxiety disorders, dual diagnoses, anger, paranoia, schizo-affective disorder, personality disorders, adjustment disorders, and possibly more.
The facility takes patients regardless of their immigration status, race, gender, language, income, address, criminal record, whether they have a home or not, or their ability to pay for any services.
2800 S MacGregor Way, Houston, TX 77021, United States
---
The Harris Center for Mental Health Helpline
The Harris Center for Mental Health and IDD Services HelpLine is the first contact and representation of The Harris Center by phone to the public, consumers and providers. We answer all calls coming into The Harris Center's main phone numbers as well as 7 other Local Mental Health Authority centers and some statewide area codes of the National Suicide Prevention LifeLine 24 hours a day/365 days a year.
We conduct crisis intervention, suicide assessments and intervention; provide community referrals when appropriate; provide information about our services; give telephone support to callers; and help direct calls relating to the administration of our services. Over 200 hours of training provided in Assessing for Risk of suicide and violence, Crisis Intervention, Mental Health. Issues, Intellectual and Developmental Disabilities Issues, Listening Skills, Community Resources, and Customer Service.
9401 Southwest Fwy, Houston, TX 77074, United States
---
Ben Taub Psychiatric Unit
Offers both voluntary and involuntary psychiatric treatment. The unit is the only facility capable of providing care for indigent individuals needing psychiatric hospitalization who have concomitant medical conditions that render them ineligible for services at Harris County Psychiatric Center or other local psychiatric inpatient facilities. Because of the access to expert medical care, the unit also specializes in a rapid medical work-up for patients presenting with new onset or unusual psychiatric symptoms. The medical work-up has resulted in the diagnosis of unsuspected seizure disorders, brain tumors, and infections impacting the brain. This is the only unit that offers ECT for indigent patients.
1504 Ben Taub Loop, Houston, TX 77030, United States
---
Behavioral Health Connections provides 24-7 on demand comprehensive mental health services to include: mobile assessments, tele-video assessments, and tele-video psychiatric consultations for patients in medical facilities. All services focus on the assessment, diagnosis, treatment and disposition of patients needing mental health evaluation, recommendation and care. Psychiatric consultation services can be delivered in all cities via tele-video.
---
Veteran's Administration Mental Health
The MEDVAMC is home to a Post-Traumatic Stress Disorder Clinic; Network Polytrauma Center; an award-winning Cardiac and General Surgery Program; Liver Transplant Center; VA Epilepsy and Cancer Centers of Excellence; VA Substance Abuse Disorder Quality Enhancement Research Initiative; Health Services Research & Development Center of Innovation; VA Rehabilitation Research of Excellence focusing on mild to moderate traumatic brain injury; Mental Illness Research, Education and Clinical Center; and one of the VA's six Parkinson's Disease Research, Education, and Clinical Centers.
---
Suicide Hotline
Serving Harris County 24 hours / 7 days
---
Rape Crisis Lines and Domestic/Sexual Abuse Helplines
We've kept our hotlines open 24 hours a day, 7 days a week for the past 40 years. We provide a safe place to stay, counseling and advocacy to support survivors in building lives free from the effects of violence. All services are free of charge, confidential, and available to everyone.
---
The Alzheimer's Association works on a global, national and local level to provide care and support for all those affected by Alzheimer's and other dementias. We are here to help, our 24/7 helpline is listed below.
---
Precinct One Constables Mental Health Warrants
Mental Health Special Operations is a team of specially trained Precinct One Deputies that are certified by the State of Texas as Mental Health Officers. Precinct One Mental Health Special Operations utilizes multi-faceted strategies in a cooperative effort with Harris County Probate Courts and Harris County hospitals to accomplish the mission.
Mental Health is a major focus in today's society and the deputies of the Precinct One Constable's Office are committed to making a difference. Our mission is to safely secure and transport patients who have become the subject of a mental health warrant because they have demonstrated their inability to care for themselves and have become a danger to themselves or others.
In addition, we serve all process associated with each case. The Mental Health Special Operations office is located in the Harris County Psychiatric Center in Houston, Texas.
---
The Montrose Center has one of the most comprehensive array of counseling services among LGBT centers in the nation. Our licensed master level therapists know what it means to be Lesbian, Gay, Bisexual, Transgender or a sexual minority, and can guide you through life's hurdles while linking you with other important and useful resources throughout the community to help you achieve greater health and fulfillment. When you're ready, so are we! LGBT Switchboard 24hr Helpline is listed below.
401 Branard Street Houston, Texas 77006
---
Texas Department of Human Services
Texas Health and Human Services contracts with 37 local mental health authorities and two local behavioral health authorities to deliver mental health services in communities across Texas.
---
Adult Protective Services assist vulnerable and elder adults to stop and prevent abuse, neglect, or exploitation.
Anyone can make a report about suspected abuse to the Hotline.
---
National Crisis Lines
---
In-Person Counseling in Houston