Las Vegas Rape and Mental Health Crisis Lines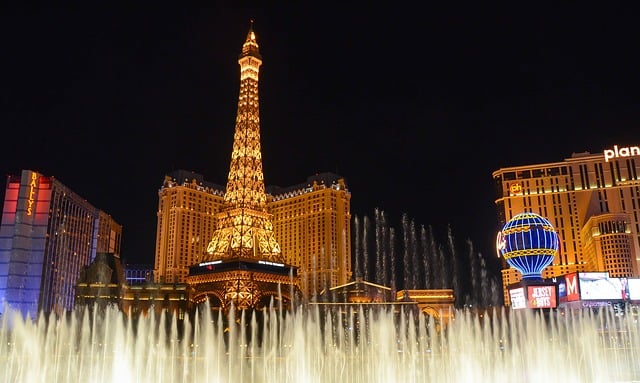 If you or someone you know is in immediate danger please call 911.
If you are not in immediate danger because of thoughts of suicide, but need someone to talk with about your suicidal feelings, please call one of the following national suicide prevention lines:
1-800-SUICIDE (1-800-784-2433)
1-800-273-TALK (1-800-273-8255)
---
Las Vegas Crisis Hotlines:
Suicide Prevention Hotline of Nevada
---
Veterans Crisis Lines

24/7 Phone:
1-800-273-8255
– Press 1
---
---
Crisis and resource referral services. Specialize in family reunification of runaways and homeless adolescents ages 11-17. Counseling over the phone and online. Placement and long-term residential care. Bilingual.
---
Nevada has continually had one of the ten highest youth suicide rates in the nation. A System of Care for Youth Suicide Prevention in Nevada supports, enhances and expands suicide prevention efforts with youth ages 10-24 in three regions of Nevada (Clark County, Washoe County and the Rural Counties) by implementing goals of the Nevada Suicide Prevention Plan and building on successes of current youth suicide prevention programs in Southern Nevada.
---
Rape Crisis Lines and Domestic / Sexual Abuse Helplines
SafeNest does not discriminate in the delivery of services based on
race, color, national origin, religion, sex, disability, age, sexual orientation or gender identity.
Tracing roots back to 1977, SafeNest was incorporated as "Temporary Assistance for Women (TAW) when the agency opened the first shelter house for abused women and children in Southern Nevada and launched the 24-hour crisis hotline.
Today SafeNest is continuing to innovate and grow under the leadership of Liz Ortenburger, Chief Executive Officer. SafeNest has a staff of 91full and part-time staff dedicated to creating social change and preventing domestic violence in Clark County.
---
Today, S.A.F.E. House provides a comprehensive approach to end Domestic Violence/ Intimate Partner Violence (IPV) and abuse in the family through safe shelter, counseling, advocacy, and community education. S.A.F.E. House provides services to all victims of Intimate Partner Violence, regardless of race, ethnic background, religion, sex, gender or sexual orientation. By focusing on comprehensive services for all victims of domestic violence, along with prevention efforts, S.A.F.E. House has become one of the leading domestic violence organizations in Nevada.
---
Our doors are open 24-hours a day, to any woman, with or without children, and male and female unaccompanied youth who lack a safe, adequate place to live. From the moment you take that first step of courage to enter the shelter, you are guided on a path to help regain your dignity and identity, while escaping the cycle of homelessness or violence.
The Shade Tree is here to help victims of domestic violence, elder abuse, street violence, sexual assault/abuse, and human trafficking victims. Our doors are also open to those facing economic hardships and homelessness.
1 W. Owens St., Las Vegas
---
National Domestic Violence Hotline
Operating around the clock, seven days a week, confidential and free of cost, the National Domestic Violence Hotline provides lifesaving tools and immediate support to enable victims to find safety and live lives free of abuse.
---
The Childhelp National Child Abuse Hotline is dedicated to the prevention of child abuse. Serving the U.S. and Canada, the hotline is staffed 24 hours a day, 7 days a week with professional crisis counselors who—through interpreters—provide assistance in over 170 languages. The hotline offers crisis intervention, information, and referrals to thousands of emergency, social service, and support resources. All calls are confidential.
---
Child Abuse and Neglect Hotline
The Clark County Child Abuse and Neglect Hotline is available 24 hours a day, 7 days a week.
---
The #metoo movement has raised many powerful voices over the past year. Many survivors are speaking out and coming forward who had felt too alone or afraid to do so before. If you are in need of help and support at this time, whether you experienced sexual assault or abuse days or decades ago, we are here for you. Please reach out.
801 S. Rancho Dr., Ste. 2 Las Vegas, NV 89106
24/7 Phone: 702-366-1640
---
National Crisis Lines
---
In-Person Counseling in Chicago