San Diego Rape and Mental Health Crisis Lines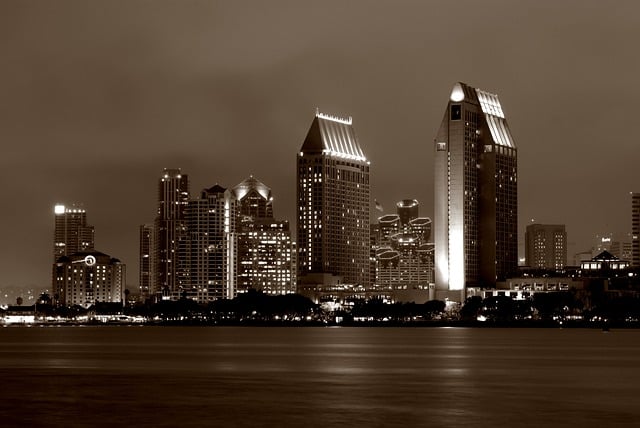 If you or someone you know is in immediate danger please call 911
If you are not in immediate danger because of thoughts of suicide, but need someone to talk with about your suicidal feelings, please call one of the following national suicide prevention lines:
1-800-SUICIDE (1-800-784-2433)
1-800-273-TALK (1-800-273-8255)
---
If you need information about how to handle a mental health crisis, you can talk to a trained counselor who can help with your specific situation. Call the Access and Crisis Line at 1-888-724-7240. The toll-free number is available 24-hours a day, 7-days a week. ( TDD for the hearing impaired: 619-641-6992).
San Diego Psychiatric Hospital, 3853 Rosecrans Street San Diego, CA 92110
---
211 San Diego
Provides emergency assessment and referral for individuals with mental illness who come to the attention of law enforcement through phone calls from community members or in-field law enforcement request for emergency assistance.
PERT pairs licensed mental health clinicians with uniformed law enforcement officers/deputies. Clinicians work out of individual law enforcement divisions and respond in the field with their law enforcement partners. The PERT team evaluates the situation, assesses the individual's mental health condition and needs, and, if appropriate, transports individual to a hospital or other treatment center, or referees him/her to a community-based resource or treatment facility.
Phone: 211
---
At the heart of NAMI San Diego's mission is the sharing of information and striving to end the stigma associated with mental illness. To this end, we offer a Helpline, support groups, educational meetings, newsletters, a lending library and a number of classes on mental illness held at various locations throughout San Diego County.
---
Suicide Prevention Trainings
Community Health Improvement Partners offer free suicide prevention trainings. QPR, which stands for Question, Persuade and Refer, is an emergency intervention to help a person who is considering suicide. Anyone who is in a position to recognize the signs that someone may be considering suicide is encouraged to sign up for a QPR training.
In a one-hour workshop, individuals learn to recognize warning signs, what questions to ask and how to offer hope and help. The workshop is designed for parents, friends, neighbors, teachers, ministers, doctors, nurses, office supervisors, caseworkers, firefighters and many others. QPR trainings are offered at no cost in San Diego.
---
SOSL provides self-help support groups for those who have lost a relative or friend through suicide. Support materials and a quarterly newsletter are available either electronically or in hard copy. A speaker's bureau provides information on suicide issues and prevention of suicide.
---
Yellow Ribbon is a community and school-based suicide prevention and outreach program. The website includes tips on how to recognize warning signs, how to reach out and a special section for parents to help them recognize signs of depression in children and teens.
---
The AFSP San Diego Chapter is dedicated to understanding and preventing suicide through research, education and advocacy, and to reaching out to people with mental disorders and those impacted by suicide. The Chapter offers educational programs for highs schools, colleges, professionals and community groups. The Chapter's Survivor Outreach Program provides survivors and their families support and reassurance that surviving a suicide loss is possible.
---
Rape Crisis Lines and Domestic/Sexual Abuse Helplines
San Diego Domestic Violence Hotlines
There are currently 8 domestic violence and abuse shelters and programs in San Diego, CA with 3 offering a hotline and 6 offering emergency shelter. Outside of this city and still nearby, you can also find help at these 11 domestic violence and abuse shelters and programs in places like Chula Vista, Encinitas, and Oceanside.
---
CCS operates the only 24-Hour toll free County-wide crisis line for crisis intervention and information referrals related to domestic violence and sexual assault in San Diego. Our hotline provides person-to-person crisis counseling by trained staff and volunteers. All hotline services are free and confidential, in both English and Spanish
---
Operates a rape crisis center with a 24-hour hotline. Provides crisis counseling to victims of assault, rape, and domestic violence, hospital accompaniment services for rape victims and prevention and education to the community....
4508 MISSION BAY DR, SAN DIEGO,CA 92109
---
Offers an anonymous crisis support helpline and online chat for members of the DoD (Military, Army, Navy, Marine, Air Force, Coast Guard, National Guard) community affected by sexual assault. Safe Helpline provides live, one-on-one advice, support, and information to the worldwide DoD community through a confidential phone line, secure instant-message.
---
Provides confidential, 24 hours, 7 days a week crisis intervention, advocacy and emotional support to victims of sexual assault through accompaniment, short-term counseling and information and referral.
---
Offers a 24-hour crisis hotline to victims of domestic violence and sexual assault and provides crisis intervention services in person or via telephone. Each individual's immediate needs will be assessed and every attempt is made to meet those needs. Community resources and alternative options will be discussed in a non-judgemental manner.
---
This organization provides quality health care to the ethnically diverse communities in San Diego.
---
National Crisis Lines
---
In-Person Counseling in San Diego