Honolulu Rape and Mental Health Crisis Lines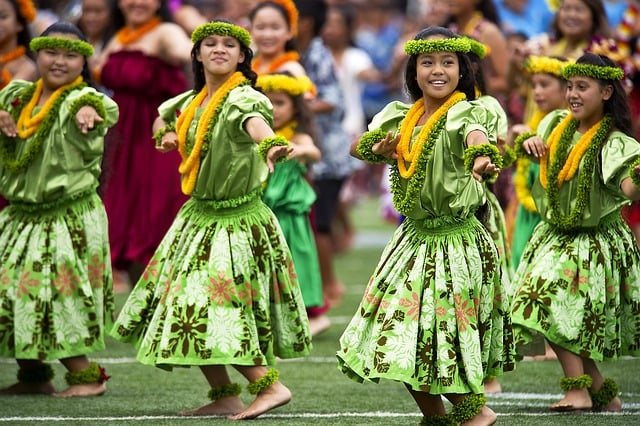 If you or someone you know is in immediate danger please call 911.
If you are not in immediate danger because of thoughts of suicide, but need someone to talk with about your suicidal feelings, please call one of the following national suicide prevention lines:
1-800-SUICIDE (1-800-784-2433)
1-800-273-TALK (1-800-273-8255)
---
State of Hawaii, Department of Health Adult Mental Health Division
Crisis Line: (808) 586-4686
Hawaii ACCESS Line, Suicide Crisis Line, AMHD, ACCESS Crisis Line, 24-hour

The Adult Mental Health Division 1250 Punchbowl Street, Room #256 Honolulu, HI 96813
Provides a team of trained and experienced professionals to provide help in times of mental health crisis; available 24 hours a day, 7 days a week. 1-800-753-6879 (Neighbor Islands)

Ho'olohe Pono

Free and evidence-based, this training was created by Mental Health America of Hawai`i to combat the high levels of bullying and suicidality among Hawaii's youth. The goals of the YSBP program are to increase knowledge and understanding of bullying and suicide, facilitate prevention and intervention strategies, and equip youth with tools necesary to give and receive help. Based on national and local data as well as the experiences of local youth, this training enables participants to identify warning signs, help others who are depressed/suicidal, defined different types of bullying, and help bystanders understand how they can intervene.
1136 Union Mall Suite 510 Honolulu , HI 96813

Kids Hurt Too Hawaii

1) Peer support groups for children and teens impacted by parent loss with groups for loss from parent death, for separation from divorce, incarceration, domestic violence, or other reasons, and for children in foster care, kinship care, guardianship, or adoption. They meet bi-monthly or monthly depending on the group. Children and youths attendance requires a caregiver stay on the premises and/or participate in a support group for adults. There is no fee for services. Peer support groups are for children ages 3-19 and their caregivers.
2) Mentoring programs include cultural and community engagement opportunities that teach values, coping skills, and improve self esteem. Mentoring programs are for ages 3-24.
3) Education programs that teach theory and skills on childhood trauma and grief, secondary trauma, group work with children, and parenting a grieving and traumatized child.
4) Crisis intervenion after a violent death and youth suicide prevention.
5) Hawaii Foster Youth Coalition - a youth led group for current and former foster youth, 14-24. We offer a drop in center for these youth with a computer lab, assistance with applying for higher education, and mentoring.
Kukui Center Honolulu , HI 96817


Crisis Line: (808) 545-5683




Mental Health America of Hawaii

We advocate for improvements in services and treatment for people with mental health challenges. We have a Finding Help Line and Service Directory of agencies across the state. Our Pono Youth Program is made up of the following: Youth Suicide and Bullying Prevention Project, Grow A Rainbow Project - Support and Resources for LGBTQ Youth and Families, College Mental Health Project.
1136 Union Mall, Suite #510 Honolulu , HI 96813
MEO - Suicide Prevention Program

Program uses evidence based on Project Northland curriculum, focusing on prevention and awareness such as underage drinking, substance abuse, cyber bullying, teen suicide as well as life & career skills and gender specific programming to compliment the in-school curriculum and the out of school activities. The training and evidence-based prevention program will benefit youth aged 11-18 in middle and high schools (6th - 12th grade), teachers, parents, families and the community in Maui.
1599 Mahalani Street Wailuku , HI 96793
Pono Youth Program

Pono Youth Program aims to reduce risk and cultivate resiliency in young people in Hawaii. It targets youth from populations including: Native Hawaiian youth, lesbian, gay, bisexual, transgender, questioning (LGBTQ) youth, youth with special needs, foster and former-foster youth, young mental health consumers, adjudicated youth, and rural youth. We offer trainings in suicide and bullying prevention for middle and high school students and adults. We coordinate the Hawaii Youth Leadership Council for Suicide Prevention, ages 14-25 we convene Bullying Prevention Task Force and the Rainbow Youth Coalition and partner with local agencies and advocates.
1136 Union Mall Suite 510 Honolulu , HI 96813
Crisis Line: (808) 521-1846

Drug Rehab

Drugs and alcohol have a greater effect on teens than on adults. The signs of addiction can be difficult to understand, and many teens don't realize the long-term damage drugs have on their bodies because the short-term side effects fade. Help is available for teens who have questions about drug abuse or think they are suffering from addiction. Find out about different types of drugs: illicit, marijuana, cigarettes, alcohol, etc.
---
Rape Crisis Lines and Domestic Abuse Help Lines
---
Kapiʻolani Medical Center for Women & Children

Sex Abuse Treatment Center We are here to help children, teenagers, women and men recover from sexual abuse. We have emergency services for sexual assault, ongoing therapy, resources just for teens, and interpreters for many languages. We also have programs for educators and toolkits for communities to help prevent sexual violence.
Honolulu , HI 96813
OHANA Sex Abuse Treatment Services O'ahu
Provides comprehensive services for families and individuals who have experienced sexual abuse within the family. Services are provided to child and adult victims, non-offending partners, and siblings. Treatment is provided through individual, dyad, family therapy and an extensive group program.
Crisis Line: (808) 543-8494





Strengthening Parents

Assists parents of sexually abused children to enhance communication skills, gain insights to the multiple and complex issues of child sex abuse and its impact on family members, and develop needed resources.
200 N. Vineyard Blvd., Suite 410 Honolulu , HI 96817
National Crisis Lines
---
In-Person Counseling in Honolulu